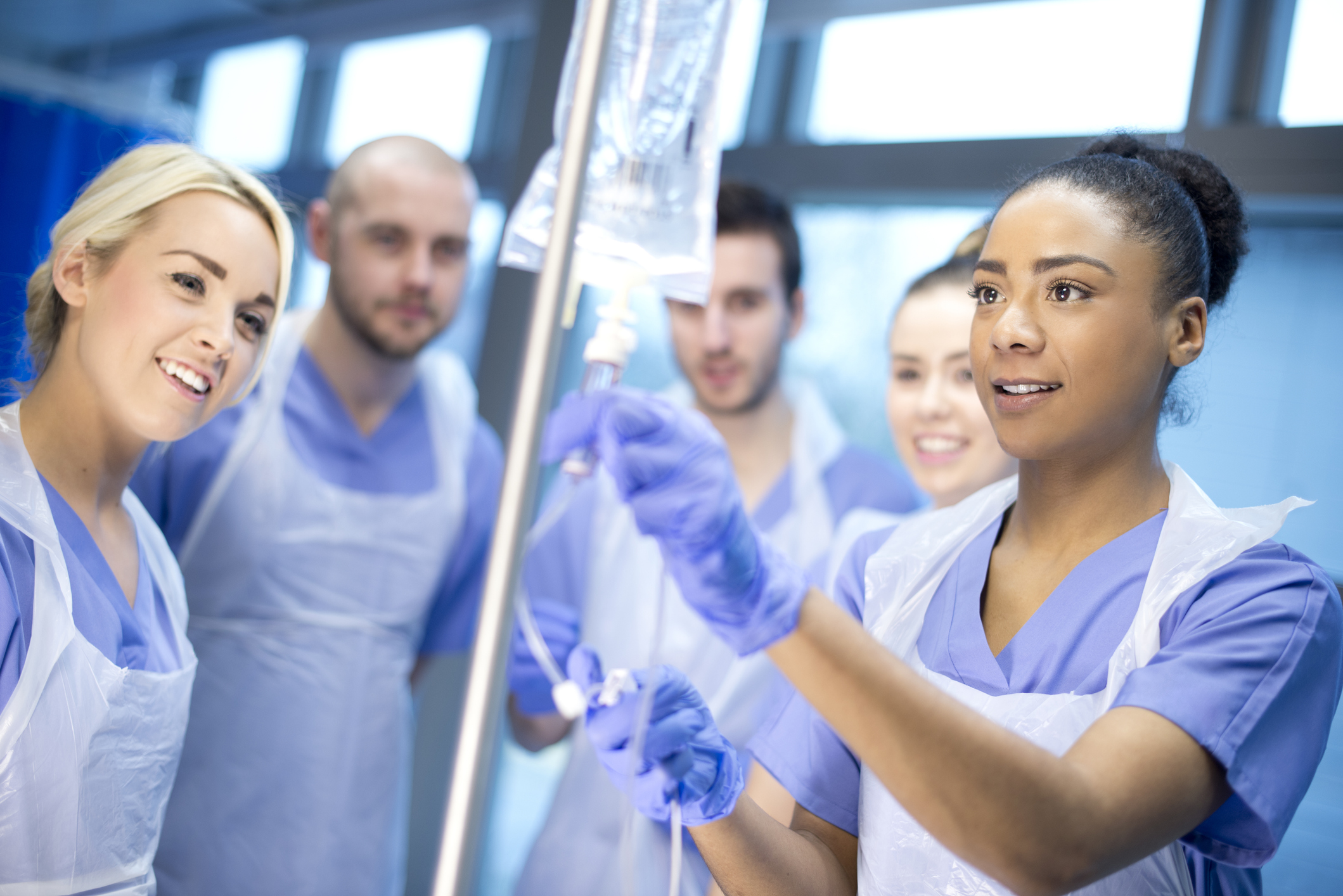 Are you looking for a career path that provides good compensation, great opportunities for advancement, and a chance to make a difference in the lives of others? If so, nursing may be a great option for you.
While nursing certainly presents plenty of challenges (as any rewarding career does), it also offers a number of advantages that not many other jobs can. One of those advantages is that there is a relatively clear path to go from where you are right now to being hired full-time in a stable nursing position. And the best part is that you can do it all fairly quickly.
If that sounds appealing to you, then we're here to help you get started. Check out this guide to the fastest path to becoming a nurse, and you'll have all of the information you need to begin your journey to a brand-new, fulfilling career.
Some Fast Facts About Nursing
There's plenty to know about nursing, and you'll learn that quickly once you've found the program that best suits you. Before you do that, though, you may want to know these facts about nursing that can help you get some extra motivation to get out there and get started on your new career path.
The nursing field is expected to grow by 9% over the next 10 years
The median pay of an RN is $77,600 a year, or $37.31 an hour
Each year, there are about 194,500 open RN jobs
There are currently 3,080,100 nurses in America
Demand for healthcare services is increasing
As you can see, RNs are not only paid well over the median salary in America ($56,287), but the field is also growing at a considerable rate. Your job as a nurse will be a demanding one, but it will also be a stable, well-compensated one with ample opportunities for employment.
The Best Ways to Become a Nurse Quickly
There are a number of different paths to becoming a nurse, some of which are more expedient than others. Many people are busy caring for families and making sure the bills get paid, leaving them with very little time at all for a career change. If that sounds like you, then take a look at the quickest ways to become a nurse.
Earn Your Associate's Degree in Nursing
An associate's degree in nursing, or ADN, is the quickest way to become a registered nurse, or RN. An RN's job is to provide and coordinate care for their patients, offer advice and support to both them and their families, and educate them about their health conditions.
While you'll be able to demand a higher salary by holding a bachelor's of science in nursing (BSN), an ADN will allow you to begin working in the field, gaining experience, and earning a good income after just two years of schooling. Once you've settled into your new job, you can also consider an ADN to BSN program, which will allow you to earn your bachelor's degree while you're working as an RN.
Keep in mind that an ADN will limit your opportunities to grow in your career, as the higher positions in your field will often require you to hold a BSN. As you already know, though, you can work on that BSN through an ADN to BSN program while working as an RN, which will open the door for higher salaries and advancement opportunities.
Become a Licensed Practical Nurse
For those who are looking to get to work as a nurse as soon as possible, the licensed practical nurse (LPN) route is the best way to go. While earning your ADN will take two years, becoming an LPN can be done in about 11 months.
In your LPN schooling, you'll learn to do a variety of different tasks, including administering medications, monitoring vital signs, changing bandages, assisting and consulting with RNs, and more. These tasks are similar to those of an RN, but LPNs have less training and are therefore more limited in what they are authorized to do.
One of the most common places that an LPN will work is a nursing home, but they're not limited to that particular healthcare setting. As an LPN, you'll also be capable of working in hospitals, doctor's offices, and hospice care, as well as with insurance companies and as a home health nurse.
If you decide that you'd like to progress further in your nursing career after becoming an LPN, there are also programs that can help you earn your ADN while you continue to work in the nursing field. Once you've earned your ADN, you can begin work as an RN, which means you'll be earning more money and will have a broader selection of jobs available to you.
Earn Your Accelerated Bachelor of Science in Nursing
Already hold a bachelor's degree? Well, then you'll be happy to know that choosing to pivot to a nursing career doesn't have to mean that your hard work has gone to waste. With an accelerated bachelor's in nursing (ABSN), you can use that previously earned bachelor's degree to fast-track your path to becoming an RN.
It doesn't matter what bachelor's degree you currently hold; you can get into an ABSN program with it, provided you've taken the prerequisite courses that the program requires and your GPA is in good standing. Once you've been admitted into the program, you can complete your ABSN in as little as 18 months.
Which Path to Becoming a Nurse Is the Best?
When it comes to selecting the best path to becoming a nurse for you, the right answer is going to be heavily based on your particular needs.
Obviously, you won't be able to go the ABSN route if you don't currently hold a bachelor's degree, which makes that choice easy. When choosing between the other two options, you're going to want to consider whether you prefer the expedience of an LPN program or the broader options of an ADN program. Regardless of which choice you do make, we wish you the best of luck in your brand-new career.
Interested in Becoming an LPN?
Chancellor Institute can help you get on the fast track to a fulfilling new career as a licensed practical nurse. Call or contact us online today to learn more.